Silk Textures 02, Compiled & Mixed by Da Funk out now!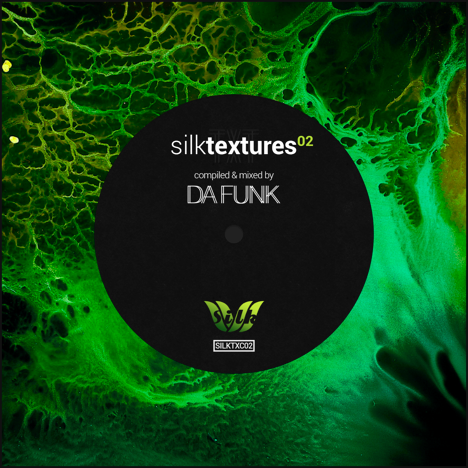 Silk Textures 02 | Compiled & Mixed by Da Funk
Various Artists
Release Number: SILKTXC02
Release Date: August 19, 2014
Silk Textures is thrilled to present "Silk Textures 02," mixed and compiled by Da Funk, the sensational Swiss producer and DJ. Da Funk not only has been an active musician for nearly two decades, but he is also the founder of the acclaimed Acryl Music label.
It is our great honor to announce that Da Funk is now the leading ambassador of our imprint, having recently embraced the role of the "Silk Textures" radio show host.
A long-standing show on Proton Radio, "Silk Textures" recently reached #1 on the San Francisco-based, underground dance music station.
Da Funk's continuous mix includes 18 deep, groovy, and lush cuts: from Eelke Kleijn's classic remix of Bodytemp's "Kalm" to LTN's soulful rendering of Lian July feat. Eli's "Surrender." Three of the album tracks are previously unreleased. Specifically, Canadian veteran Simon Sheppard offers "No Looking Back," centering on an infectious vocal riff and vintage deep house bassline.
First-time Ukrainian contributor Ivan Vega provides a smooth and evocative gem with "My Own Space." Russian duo Ri9or and Dennis Grek's haunting vocal anthem "You Say" is one of the standout tracks on the release.
This compilation offers Da Funk's fans a glimpse of his acclaimed DJ style: fluid, compositional, and soothing, yet powerfully emotive.
Silk Music cordially invites you to kick back and relax to the sensual and soulful vibes of Da Funk, as well as numerous other core artists on Silk Textures.