Acryl Music presents: In The Night Vol. 1 mixed & compiled by Da Funk
Right in time with the 20th release, Acryl Music comes up with it's first compilation.
Da Funk compiled and mixed the very best tunes, wich established Acryl Music in the market.
"In The Night Vol.1" takes you on a journey into the deep, driving side of house music, fully loaded with melodies, harmonies and hip shaking grooves.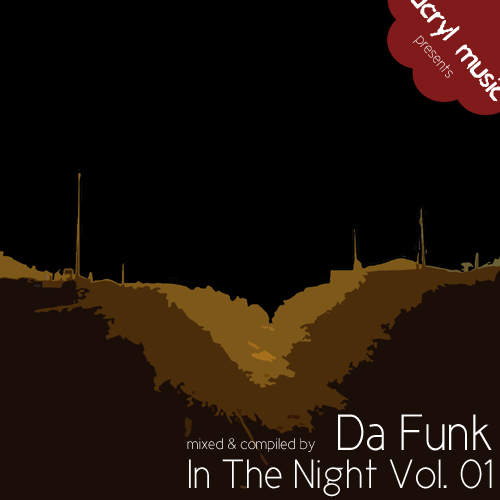 Tracklist:
1) Da Funk-Sugarman
2) Da Funk-Confusion (C&M Productions Mix)
3) Da Funk-Everything Changes
4) Da Funk-Her Digits
5) Da Funk-Heat
6) Da Funk-Catch The Wave
7) Da Funk-Back Yard
8) Da Funk-Strict Rulin'
9) Da Funk-Devotion (Replika's Up To End)
10) Da Funk-Devotion
11) Da Funk-Dig Dis
now available for only $ 9:99 on
Stompy
!